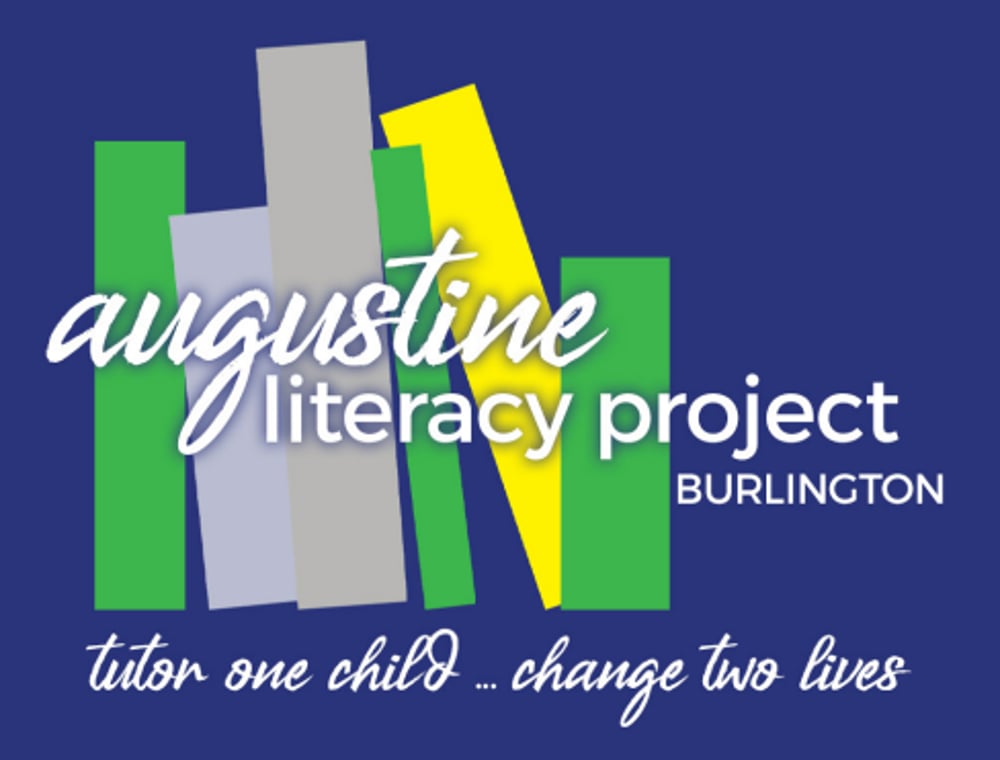 Our program is aimed at improving the reading, writing and spelling abilities of students who struggle with basic literacy skills at the Harvey Newlin Elementary School in Burlington.
Who we are:
We are trained and supervised volunteers committed to offering one-on-one tutoring designed to improve the literacy of Newlin School students, using proven research-based methods. Our goal is to help the students gain the basic skills necessary to advance to Middle School, High School and beyond. We believe that reading is a fundamental skill and we fully support the school's goal of helping students reach their full potential as proficient readers.
Who are our students?
Our students are all first graders. Research shows that Augustine Literacy Project tutoring at this level offers the most effective use of our time and training to help students improve their literacy skills. Selected first-grade students "need a booster shot" to help them gain the early skills essential for learning how to read. Without securing these basic skills their foundational base will remain insecure. Our students respond well when taught using all their senses: sight, sound, touch and kinesthetics, all part of our ALP tutoring. Our students grow to become stronger second graders ready to continue growing into proficient readers.
How to become a tutor:
We accept applications each fall for a professionally-led Tutor Training Program. Our Augustine Literacy Program requires eight hours of classroom experiential instruction and coaching to prepare the tutor to work with a first grader. Volunteers are trained using the Augustine Method which uses the most up-to-date "science of reading" findings. We provide all essential books and materials at no cost to tutors. After successfully completing training each tutor is matched with a student and commits to teaching pro bono lessons twice a week at Newlin during school hours. Tutors attend continuing education offerings throughout the year.
What do I gain as a tutor?
You experience the adventure of being a companion of a child actively engaged in learning. You discover the joy of reading to your student and watching them experience the pleasures of reading. You will gain immense satisfaction by making a difference in a child's life. And the regular gathering of tutors for fellowship, sharing new insights, and learning together will feed "the learner inside of you."
There is nothing like kid energy. To be at Newlin working with that positive enthusiasm is such a treat. It fills me with much joy and hope, and I am very thankful for the opportunity to serve.
My student is very excited to be getting better at reading and has a great attitude about learning and I love that about her!

"Tutoring is quite the deal! You help them become better readers. The kids unleash purpose, energy, challenge, creativity, smiles and laughter.
When my student took the initiative to repeat his sentences more fluently, I knew we were on the right track.
Getting together with other tutors for fellowship, learning new strategies and sharing personal insights feeds the 'learner inside of me.'
Contact Information:
Betsey Savage
Augustine Project Director
336-227-4251 Ext. 120
Email: [email protected]